2013 Hino 195 Crew Cab Class 5 Edmonton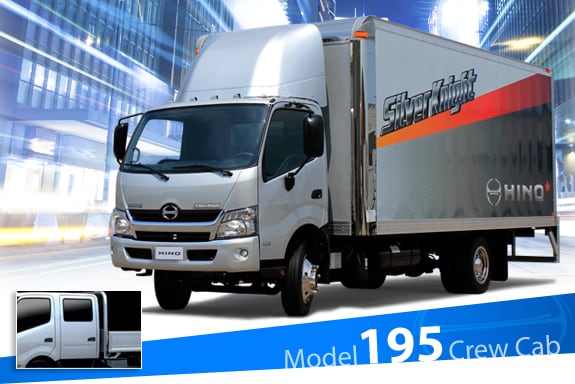 The all new Hino COE models were designed for the North American market. At 210 horsepower and producing 440 lb.-ft. torque, the Hino 155 and 195 cab-over trucks deliver performance, long term durability and low cost operation. The combination of the Hino 5.1 litre diesel engine, and Aisin's 6 speed automatic transmission, plus improved aerodynamics mean that the new Hino COE models also deliver increased fuel economy.
Both models also meet or exceed current EPA2010 emission regulations by utilizing a SCR system.
Complete Specifications on the 2012 Hino 195 Class 5 Crew Cab at Hino Central in Edmonton
Note - By clicking the link above, a new window will open. Simply close the window to return to this page
Interested in a 2012 Hino 195 Class 5 Crew Cab?
Have questions? Need more information?
Feel free to contact us toll-free 1-888-436-9822 or just fill in the form below and we'll get in touch with you.
Contact Us